tehzo




Like I've said a hundred times--not good with words so all the love and sadness I felt over the finale went into this. Hope you enjoy it! :)




Try and be more perfect, little kid. Just try. I dare you.




Try and be more adorable, you two. Just try.




"Would you still have, umm…"

"Gone through with it?…Yeah."




I love that she bites her lip from smiling even wider. And the look in his eyes...




Another thing I love about the height difference...whenever he looks down at her, his eyes are always only half open. It's just...you look at him and automatic girly mushy goo.




*fangirls* She's. So. Happy. Makes me so happy.




All the touching!




This has to be my favorite image of them. Ever. I swear I melt every time I look at it--the way they're looking at each other. They love and adore each other so much. *reminds self for the gazillionth time that Chlollie is canon and not still a dream.*

Ahhh! I love this picture. I'm smiling like a fool--that's the effect these two have on me. All the time!




*stares adoringly* How so pretty?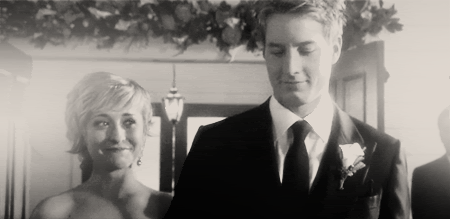 I loved this moment...with the doors closing behind them and how you can't see Chloe's dress, it looks like they could be walking out of the church after their own ceremony. So thank you SV for giving me that fantasy.




*takes a moment to stare. again.*




"You need to do what you do best. Be a hero."

"You too, Mrs. Queen."

...yup. This is the way I heard it. :D




Epic kiss is so beautiful I wanna cry.




There should be a limit to all the adorableness one family could hold (...okay, no there shouldn't.) Omg, baby!Queen how are you so cute?? That's so a Chloe expression! And Chloe *sighs* so gorgeous.




His adorable (Ollie) pout is obviously not working. I bet he has everyone in the Justice League wrapped around his tiny little baby fingers.




What am I suppose to do without you? *goes back to not thinking about it*

I've never loved a ship as much as I've loved Chlollie (I already know I won't again). I remember refusing to believe when the rumors of them actually happening first came out. We got that first promo picture of "Warrior" with Chloe holding a bow and arrow and I didn't want to hope. My first and only other true SV pairing had been Chlex...and that was the ultimate impossibe ship. Plus with how she'd been treated on the show, I grew to learn she'd never get her happy ending. So what I'm saying is I was/am very cynical when it comes to SV.

It's still kinda hard to believe how we went from season 6 to now. They're married. Married. With a baby. Chloe's living her life (even with the ambiguous ending, I think she's still a journalist and an important part of the the Justice League).

* Credits: Resources
* PLEASE, please do not repost at Fanpop.