For the life of me I can't fall asleep. I've always been a night owl but even then...and this wine isn't helping (randomly--which is called Pinot Evil. The label is a picture of three monkeys covering their mouth, eyes and ears, respectively. The funniest thing!...at least at the moment).
And so this post is not a complete waste of space...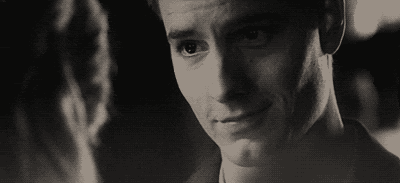 #68 of why I love this scene: how their eyes shine. And the love is just. Right.
There
.